Share your experience
With Yoga Vidya Spiritual Retreats and Yoga Teacher Training in India

I did yoga with Yoga Vidya for two months and classes are professional and traditional. My decision to become a Yoga teacher has a lot to do with my Yoga teacher Krishna Chaitanya. Now I am teaching myself and Krishna's teachings are with me always :)
Lila Razel, Yoga Teacher
Tel Aviv, Israel

Krish is a great yoga teacher with vast knowledge in yoga - both philosophy and subtleties in practice. And He has a great sense of humor! He can be a very responsible friend who knows how to take care of students even outside the yoga studio.

Nandi Nobell, London/Sweden

Yoga Teacher and Fashion Designer

Yoga with Yoga Vidya was amazing for me. Krishna was a great teacher and very approachable and knowledgeable. I would recommend him, especially for beginners, who need special attention and personal care.
Uma Tasci, Yoga Teacher
Sydney, Australia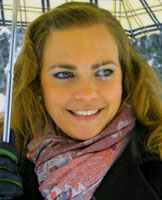 I had the chance to take both small group and private classes with Krish. His voice coming from depths of heart can be relaxing and at the same time penetrating the insides of the body. I felt peaceful and got the best energy to go on with my life after learning and practicing yoga from him.
Besides teaching, Krish is a great human with a big heart who cares for for the people around him. He is more like a friend, rather than a teacher.

Joëlle Menétrey
Switzerland



From Teacher Training Students: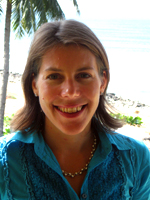 I completed my Yoga Teacher Training with Yoga Vidya Retreats. I feel the curriculum has been thoughtfully designed to capture the philosophical and spiritual essence of yoga, as well as covering those areas which are essential for me to teach yoga in the West.

The teachers are knowledgeable, warm-hearted and personable. All in all, I had a hugely enjoyable, memorable and life changing month in a peaceful and idyllic location and the ayurvedic food was delicious...
Helen Monson, Lawyer & Yoga Teacher, UK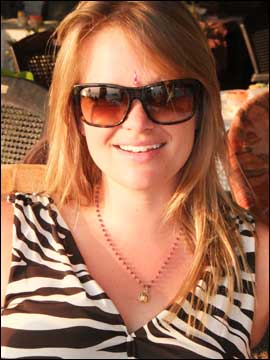 I had an amazing experience with Yoga Vidya Teacher Training Retreat in January 2011 in Kerala. It was great to escape into a world of spiritual and physical exploration for an uninterrupted month. I was looking to practice with teachers who were living a "genuine yoga lifestyle" and I found that with this group. I met wonderful people from all over the world and it was great to share our traditions and life experiences with one another. Upon completing this program I felt confident to teach others and move forward in my personal yoga path.

Renee Feldman, Hair Stylist, Chicago, USA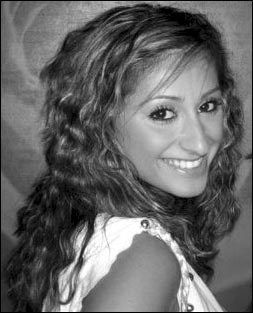 During this one month teacher training retreat I learnt that yoga is the science of life that can bring balance in my overall personality - physically, mentally, emotionally and spiritually. But it's taken time, persistence, and hard work. At the end, when it did make a massive difference I became more passionate about yoga. After this powerful experience, now I dedicate to share this knowledge with others in bringing harmony, not only in body-mind-spirit, but also with our planet.

Thank you Yoga Vidya Teachers, staff and all the students for this memorable one month in Himalayas.
Mersedeh Hojat, Life Coach,
Iran/Norway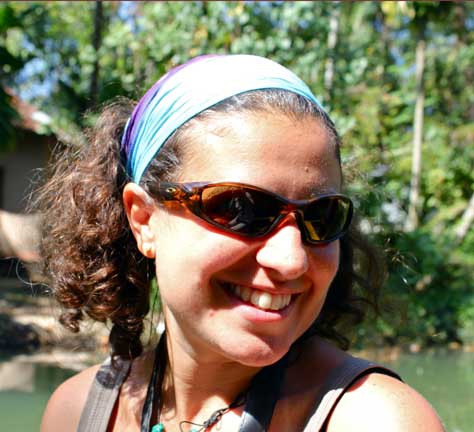 I came to Yoga Vidya Teacher Training Retreat looking for some kind of balance between my body and my Self, but did not know what to expect. Whatever expectations I could have had, they have been more than fulfilled. I am extremely lucky to have had the chance to take my first steps in yoga and to keep on discovering my Self with such special teachers and in such a wonderful environment. Now it is my turn to apply everything they gave me.
Carmen Larazz, Advocate, Spain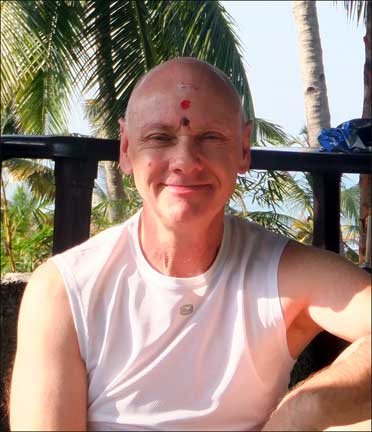 Jean-Charles Yoga Teacher
Toronto, Canada

Krish, thank you, for a very memorable experience of this one month retreat in India. Your team of teachers, doctors and cooks did a wonderful job getting us ready as teachers. The yoga classes are excellent, the philosophy talks are memorable, ayurveda was very interesting and the meditation with you excellent. For me, the most memorable experience was morning meditation: sitting in the soft glow of the oil lamp before the birds are up, the sound of the ocean surf in the background, abiding in stillness, feeling oh so wonderful. I also cannot forget the wonderful friendships that were forged amongst teachers and students from six continents. I miss sitting and talking over masala chai with everyone.
After this retreat I have deepened my practice and now teaching my local neighborhood in Toronto.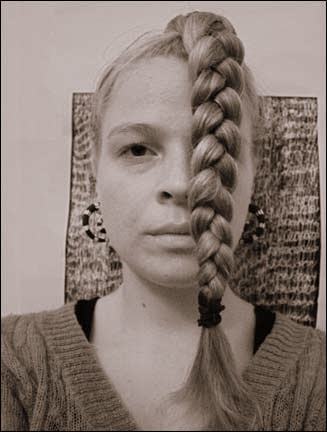 Mathilde Harder Denmark
Currently teaching Yoga in Venezula
South America

I came to India alone, a young girl who never been away from Europe before. Only thing I wanted is to immerse in yoga. I felt my body and mind are completely surrendered to the practice i did in this intensive one month. Finally, I found my first real interest in life – Yoga.
After this retreat my life has changed a lot. Now I know what I think and how I can find MY reality and feel good about it. Not only because of the yoga teachings, but also the deep travel into myself, the sensations, meditations, knowledge and wisdom i experienced in this retreat. In this short one month I learnt so much and it can never be put in words, as beautiful as it feels. My best wishes to all of Yoga Vidya team and wonderful students.
After this training , I have taught yoga asana and pranayama classes twice a week for about 2 months now. I love sharing and having yoga in my life now.

Çetin Çetintaş Turkey
Professional Athlete, Trainer and Yoga Teacher

Teacher training with Yoga Vidya is my third Teacher Training Experience. I just wanted to learn more Philosophy about Yoga. But I learnt more than what I expected. What I learnt is about my true Self. It was an incredible journey in discovering my Self again! Priceless!
During this one month time at Yoga Vidya, my spirit was as high as Himalayas surrounding us! As a group we made a really powerful positive energy in our body and mind. Though there are minor problems, we kept saying "no problems!" Besides learning and teaching, it is a wonderful family like experience with wonderful teacher and wonderful students from different countries and cultures – one big family – Mother Earth. I made very strong bonds with the rest of the students and we are still sending our energy to each other across the world.
After this one month experience with Yoga Vidya, I feel a lot more of positive energy for myself to share with my students in Turkey. I am looking forward to come back for another retreat with Yoga Vidya soon.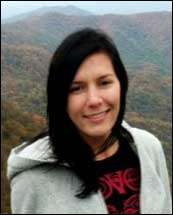 Becky French Lousiana, USA

I attended Yoga Vidya Teacher training retreat in June 2011 in Himalayas. This decision has proven to be one of the best choices I have ever made in my life. During 30 intensive days, I learned about Hatha yoga theory, philosophy, anatomy, asanas, pranayamas, mudras, bandhas and much more, but most importantly, I learned about myself. I learned about my true self.
I am forever changed because of my time in India, and my training with Yoga Vidya. It brought me great clarity, stronger intuition, health (mentally, physically and emotionally), great friends, and an understanding of TRUE bliss.
I would recommend this training to ayone who is open to learning and growing in the truth of themselves and the world. You have to be open and you have to be ready. This is not a vacation (but you will have a good time) rather it is a time for reflection, study and growth.
http://beckyspersonalblog.blogspot.com/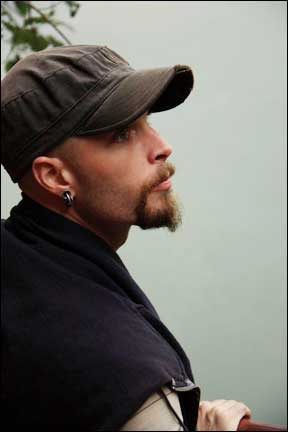 Ryan Neale
Sydney, Australia

The holistic approach taken by Yoga Vidya has opened so many doors for my yoga practice. Taking me to the essence of Yoga's history, spiritual path and philosophy and incorporating this knowledge into a practical life. 30 days of Yoga Vidya training has provided me with an iron foundation to further my yogic practice and understanding. Upon completion of the teacher training my yogic evolution has become stronger, more grounded and peaceful.
There is no substitute for guidance provided by authentic teachers, the knowledge and training provided by the Yoga Vidya teachers raised in a true Indian yogic environment. Yoga is part of their make-up - they breath it. Seeing this first hand is a jewel beyond any instruction or text. It is an inspiration to take yoga from a practice to its rightful place as a spiritual life path. I have nothing but the greatest gratitude to Yoga Vidya for the training they instilled in me.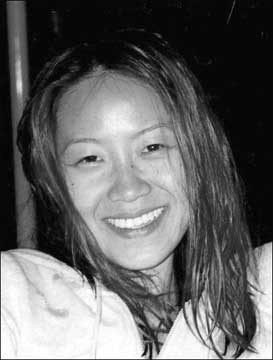 Kyong Lee
Hong Kong
Aspiring Yoga Teacher
When I went to Yoga Vidya, I wasn't sure if I was "ready": whether I had enough experience physically, or whether I was spiritually mature enough to reap the full benefits of the course. Going in, I knew that I was happiest practicing yoga. I wanted to feel immersed in the spirit of yoga, with the intention to simply Learn.
The course allows me to do this, and much more. You learn from the course what you allow yourself to learn.
I not only learnt the comprehensive material from the curriculum, but I came out with a better understanding about myself, how I can help to better my life and the lives of those close to me and around me. Most importantly, I learnt that there's still so much more to learn, and I'm excited about it!
And lastly, I left India with incredible memories, and having formed a Yoga Family with a group of amazing and wonderful people who will always be in my thoughts. I currently teach yoga. Or, as I'd rather say, I humbly share my yoga practice.
Margarita Teomkin
Russia/Canada

Thank you Yoga Vidya team for this great experience of Yoga Teacher Training Retreat! I can't forget our morning meditations with the sun rising beyond the snow-covered Himalayas, our yoga classes accompanied by singing birds, our holiday excursions to Dharmasala and the beautiful waterfalls. Thanks to our teachers who taught me the basics of yoga philosophy, asanas and pranayamas! I had a rare opportunity of not only to develop my personal yoga practice but also to practice yoga teaching. I am immensely grateful to our teachers for introducing us to the unique world of authentic yoga and it has been a life changing experience for me.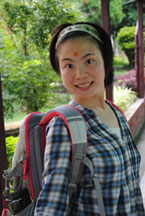 I enjoyed yoga teacher training with Yoga Vidya in Himalayas during June 2011. Yoga practice brought me more awareness in breathing and movement, besides the flexibility and strength. Intensity of energy in group meditations and chanting was unforgettable experience. I still remember that when we were chanting together at the end of each yoga session, I could feel the vibration crawling through my spine. The philosophy class challenged me mentally and taught me new way of looking at things and but helped me to reflect upon myself in a new perspective.

Though it was challenging time, this one month course with the combination of Intensive yoga, philosophy made me a competent yoga teacher and also equipped me with powerful tools to manage my life with more joy. Thank you so much for this amazing time and amazing people I met.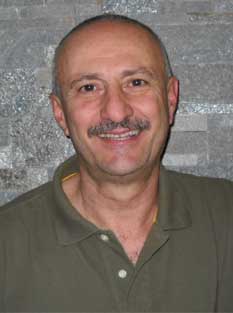 Vassilis Michaelides, Cyprus, Europe
Professional Diving Instructor and
Yoga Teacher


Teacher Training Retreats with Yoga Vidya is a wonderful journey for those seeking spiritual knowledge and a good taste of yoga's true meaning and practice. During my course with them, I learnt many things and adopted habits that have begun to show on myself as a person, both physically and mentally. I also found it immensely useful as a professional diving educator and now as a yoga instructor. I was truly amazed by the human qualities and techniques of the trainers and the environment where it took place. It has been an experience of a lifetime.
I definitely recommend it to anyone who is ready for a life-changing adventure full of surprises.