TEACHERS


Krishna Chaitanya
Founder - Director, Yoga Vidya Retreats/Ashram

Yoga Alliance E-RYT 500
Krishna Chaitanya is a professional Yoga Trainer and Spiritual teacher, with a special expertise in the field of meditation, philosophy and psychology of Yoga-Vedanta. He lived and practiced for more than twlve years in some of the best ashrams in India – such as Ramakrishna-Vivekananda Order (Calcutta), Bihar School of Yoga (Munger), Himalayan Tradition of Swami Rama (Rishikesh) and Sivananda Ashram (Kerala).
Embracing the monastic life at the age of 19, Krishna is a born social rebel and revolutionary thinker who doesn't want to be brainwashed by books, teachers, or spiritual traditions – so naturally the result is, a roller coaster life in search of Unknown – that took him to various teachers and traditions in many parts of the world. After being a spiritual vagabond for years, he is now a living encyclopedia on Indian spirituality – and he is still a soul-warrior on a pathless path, experimenting with life and waiting for one real flash of life (eternity)!
Krishna will be teaching Hatha Yoga Methodology, How to Teach, Yoga in Big Picture classes in our Teacher Training Retreats.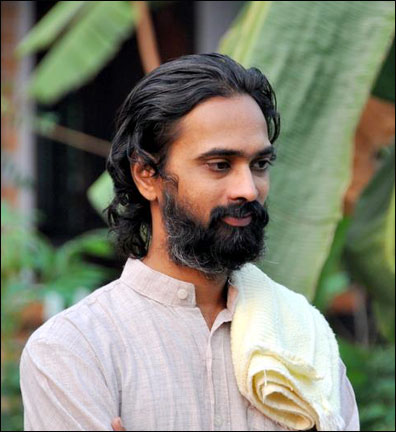 Swami Prabodh Chaitanya
Meditation & Yoga Sutras

Swami Prabodh Chaithanya is a Yoga-Vedanta Scholar who also holds a Masters Degree in English literature, besides his traditional studies in Sanskrit under his teacher H.H Swami Bodhananda Saraswathi of the Chinmaya Mission. He also took his Bramacharya initiation from H.H Swami Chinmayanandaji, the founder of Chinmaya Mission. After his initiation Prabodh Chaithanya furthered his studies of the Upanishads, Bhagavad Gita and Brahmasutra (aphorisms) under the guidance of H.H Swami Dayananada Saraswathi of Arsha Vidya Gurukulam.

Since completing his traditional studies in Yoga and Vedanta under these great teachers, Prabodhji has been lived and taught in Rishikesh and Varanasi for several Years.

Prabodhji will be teaching Meditation and Yoga Sutras during our YTT retreats.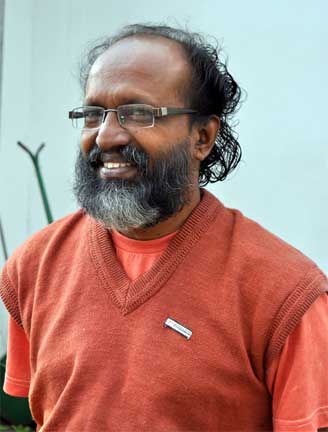 Vinod Rajan E-RYT 500
Senior Hatha Yoga Teacher
Raised up in a farming community on the countryside of Kerala, Vinod, is a hardworking Yogi, who loves to dream big and smile big. His always-be-positive attitude is a great solace for all our students going through intensive transformation in our ashram!
The encounter with his spiritual master, Sri Tathata (http://sritathata.org/) changed the course of his life, to embrace Yoga and Spirituality as a personal Sadhana and selfless service to teach Yoga classes, since 2000. Eventually Vinod had the fortune of learning various classical traditions of Siddha Vidya from Swami Sachidananda, who is a direct disciple of Sivananda Paramahamsa of Siddha Ashram. After completing 500 hours of teacher training and working at Sivananda Ashram, Vinod taught Sivananda Yoga in Gurgaon, near Delhi, North India for five years. Since 2011 he is also teaching in Vietnam and Russia.
Vinod is now one of the resident teachers at AyurYoga Eco-Ashram, leading the morning Yoga practice for advanced students and also training new yoga teachers in traditional Hatha Yoga, Pranayamas, Kriyas and meditation.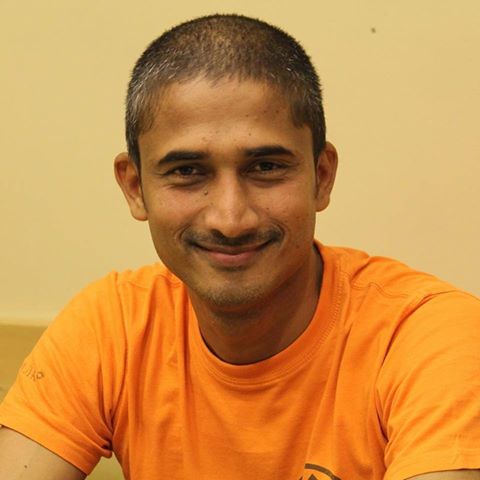 Sujith, E-RYT 200
Hatha Yoga Morning Practice
Sujith, youngest of our team, has experience of teaching international students for more than five years. Born and grew up in Thrissur, the cultural capital of Kerala, Sujith was a champion of many yoga competitions in India during his school days - you will have to see his unimaginably advanced poses! After completing his high school, he preferred to join Sivananda Ashram, rather than an academic college. During his three years at Sivananda Ashram he completed both 200 hours and 300 hours teacher training and also gained his experience of teaching to bigger international groups. After leaving Sivanada Ashram, he has been working with various Ayurveda places around India as a Yoga Master. Besides teaching his unique style of dynamic Hatha, he was also trained as Ayurveda Therapist - though he prefers teaching Yoga than giving you a massage.

Sujith has been part of our AyurYoga family since October 2012. He is someone easily accessible with a big smile on his face and always ready to give you a private coaching - as he doesn't need much warm up!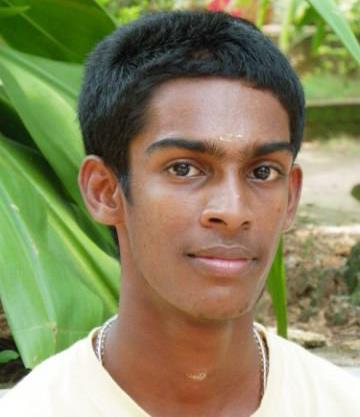 Lillie Jewell
Asst. Teacher & Admin
Lillie is a gentle and compassionate soul, who took up yoga for self-discovery after an unfulfilling search through college into the professional workplace of the healthcare system of USA. She followed her dreams to AyurYoga Eco-Ashram in India, not realizing that she would not only become a great yoga teacher, but also be given the opportunity to help the growing ashram, with the her many talents.
Other than assisting teacher trainees and guiding Yoga Immersion students, Lillie is a key part of our admin team. She coordinates with students and our staff and lends a helping hand when students need someone to talk to. She is also our Creative Director, providing beautiful photography of the place, art, and cultural activities.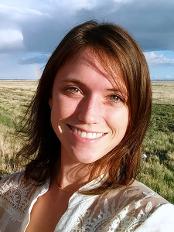 Guest Faculty

At different timings of the year
Dr. Anup
Ayurveda Teacher


Dr. Anup is a professional Ayurveda Doctor for the past 8 years and at the present teaching as a scholar in KVG Ayurvedic Medical College in Karnataka in India.

After completing his internship at this Medical College from 2006 - 2007, Dr. Anup worked as RMO (Medical Officer) with HealingVeda Solutions Pvt. Ltd for two years, he also worked as a consultant physician with State Govt. of Kerala for one year. Since 2009, he has been working with a well known traditional Ayurvedic Institution called Kottakkal Aryavaidyasala in Kerala and their branch hospital in Delhi. Since 2013, he has been on official leave, to pursue his PhD in Ayurvedic Surgery at KVG Ayurveda Medical college in Karnataka, where he also teaches to medical students and organizes seminars dealing with research on Ayurveda and Modern Medicine.

Dr. Anup is a visiting faculty who teaches on the basics of Ayurveda in our trainings and retreats in our ashram.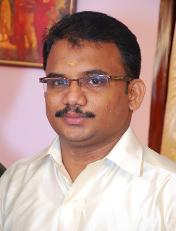 Sashi Dharan
Yoga-Ayurveda-Siddha-Naturopathy

Born in a traditional Kerala family, Sashi grew up and educated in different parts of India including Delhi and Haryana. After completing his graduation in Nutrition and Dairy products, Sashi worked for over 15 years in Health Industries in both India and Dubai. However, his heart has been always drawn more towards alternative medicine and traditional health sciences , which he pursued with passion since 1994. Over the years, he studied, practiced and taught Yoga, Ayurveda, Siddha and Nature Cure. After obtaining the teachers training from Sivananda Ashram, Sashi also studied and awarded with diplomas in Nature Cure from Bapu Nature Cure in Delhi and another Diploma in Siddha Medicine from Siddha Research Center in Chennai. He also studied Ayurveda Massage Therapies from various traditional ayurveda families in Kerala.
Since 2004, he is back to his ancestral village in Kerala, as a healer and holistic practitioner, using a combination of traditional techniques of yoga, ayuveda, siddha and Nature Cure. Besides his teaching and healing time he is also involved in promoting tourism in Kerala.
Sashi will be teaching one of the morning practice sessions daily in our Teacher Trainings and will also contribute his valuable technical knowledge in this field in the afternoon workshops.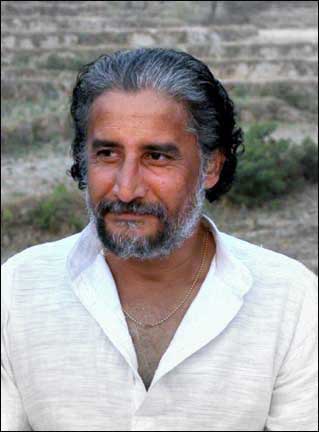 Mitsue Nonose
Multi-Style Expert Yoga Teacher
Mitsue's first contact with yoga was through Sri Sri Ravi Shankar's Art of Living Foundation where she learned the practice of Pranayama in Japan. Then she deepened her practice with a Foundation Course at the British Wheel of Yoga in London. After the completion of this course she went to India to get a deeper understanding of the philosophy and spritual approach of Yoga.
In India, she was trained at the Sivanand Ashram in kerala and then went on to complete a Teacher Training and and an advanced diploma course at Yoga Vidya Gurukul in Nasik (Satyananda lineage). During her second trip to India, Mitsue also completed an intensive five months Teacher Training in Iyengar style and also assisted the classes for several months.
Back in Japan, she also studied Iyengar Yoga as well as Yin Yoga while teaching in different studios in Tokyo.For the last few years Mitsue has been teaching yoga in Japan and also in India while she continues her exploration of yoga through teaching and her personal sadhana in other traditions.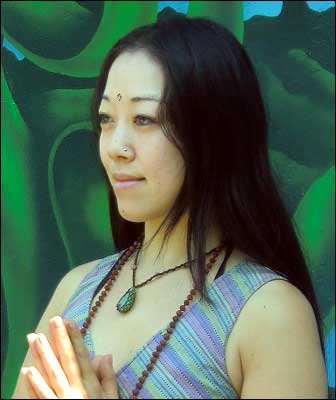 Other Assisting Teachers /Interns for YTT Retreats in Kerala:
Some students are staying back immediately after the course or some past students returning, for helping us with assisting yoga classes and taking care of the students in our retreats. We are thankful for all these students for sharing their time and energy in making these retreats a beautiful experience for the new students.
All our main faculty are professionally qualified and have experience of teaching International Students in English for at least five years, besides their years of practice in their traditional ashram backgrounds.

In all the teacher training retreats, we will be giving the opportunity for our past students to come back as assistant teachers to help in the yoga classes and to refresh their own yoga experiences.