Ayurveda Immersion Retreat
At AyurYoga Eco-Ashram, Mysore-Kerala, South India





24 June to 08 July, 2013
A two week program, with an option of choosing either one/two weeks as your time and budget permits.

Time: 4 to 6 pm
Tattva Shuddhi is an advanced practice which deals with the purification of the inner elements and subtle aspects of one's personality – working from the inside out! According to Yogic science, every form of creation is formed and sustained by the five elements of Nature: Earth, water, fire, air and ether. These five elements influence the functioning of our body and mind.

Through a series of Yoga poses and meditation techniques, we will explore both the nature of each of the five elements and the source from which they arise, harmonizing our body-mind with the Universal body-mind or pure consciousness from which all the five elements were created and eventually merge.

Dates: 13 - 17 December, 2010

Time: 4 to 6 pm

When strain is put on an oak tree, it will break regardless of its' strength. Under the same strain, the bamboo tree cannot be destroyed or injured because it bends before the wind. In the same way, a back that is flexible and strong will remain healthy amidst the stress and strains of daily modern life.

In this workshop, we will practice a series of Yoga poses designed to tone and strengthen the back and keep the spine young and flexible. 'When the spine is flexible, all the Yoga poses are easier and more beneficial since there are thousands of nerves in the spine that affect every part of the body.


About the Teacher
Teressa Asencia has taught Yoga and Creative Dance for twenty-five years in many countries. In addition to her traditional yoga training with Swami Muktananda in India, she holds a Masters degree from CUNY in New York City and an E-RYT certification from Yoga Alliance as a "grandparent" of Yoga who has taught more than 5000 hours of Yoga before the year 2000.
She has written and produced several Yoga videos and three Yoga series for television which were broadcast daily on CBC and the Women's Network across Canada and aired on many PBS stations in the U.S.A. Her award-winning dance documentary, "A Dance the Gods Yearn to Witness", depicts the rich history and tradition of Bharata Natyam dance of India. Her book, "Playful Family Yoga", shows children and their parents how to practice Yoga together. Her second book, "Yoga in Your School" has been #1 on Amazon.ca for Physical Education in Schools in Canada. Additional information is available on www.YogaInYourSchool.com Her most recent book "Yoga pour Maman, Papa et Moi" was published in France in September 2010.
Teressa Asencia will also teach morning Drop-in Yoga classes during the month of December at Yoga Vidya Peetham, Odayam Beach, Varkala, Kerala.


Donations

$50 for five classes
500 Indian Rupees for each drop-in class
Can be paid after arrival here in US dollars or Indian Rupees


Accommodation Costs

We have 16 rooms in our campus - provided at much cheaper rates than normal tourists prices of Varkala. Please check our Accommodation page and choose which type of room you want. If the room is available you have to send us a deposit to book a room.

A standard Room (large) room costs $15 a day and a Standard (Small) rooms cost $10 a day.
A Deluxe Room costs $20 a day and Top-floor Rooms for $25 a day.

Please check: Accommodation page to see the photos and description of our rooms.


Food:

For the guests staying in our campus we provide healthy and nutritious South Indian Vegetarian meals – no meat, fish or eggs.
09.30 am: South Indian breakfast with salad or fruit and Tea.
01.30 pm: Tea with fruits or snacks at 1.30 pm
06.30 pm: Delicious South Indian meals – Rice, chapati, curries, sambar, dessert etc..
It will cost $5 a day for two meals and afternoon tea with snacks/fruits. Please note we don't have a restaurant and not possible to take separate orders.


Registration:
Please contact us now or write to info@hathayoga-meditation.com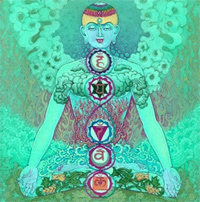 Teressa Asencia, E-RYT 500